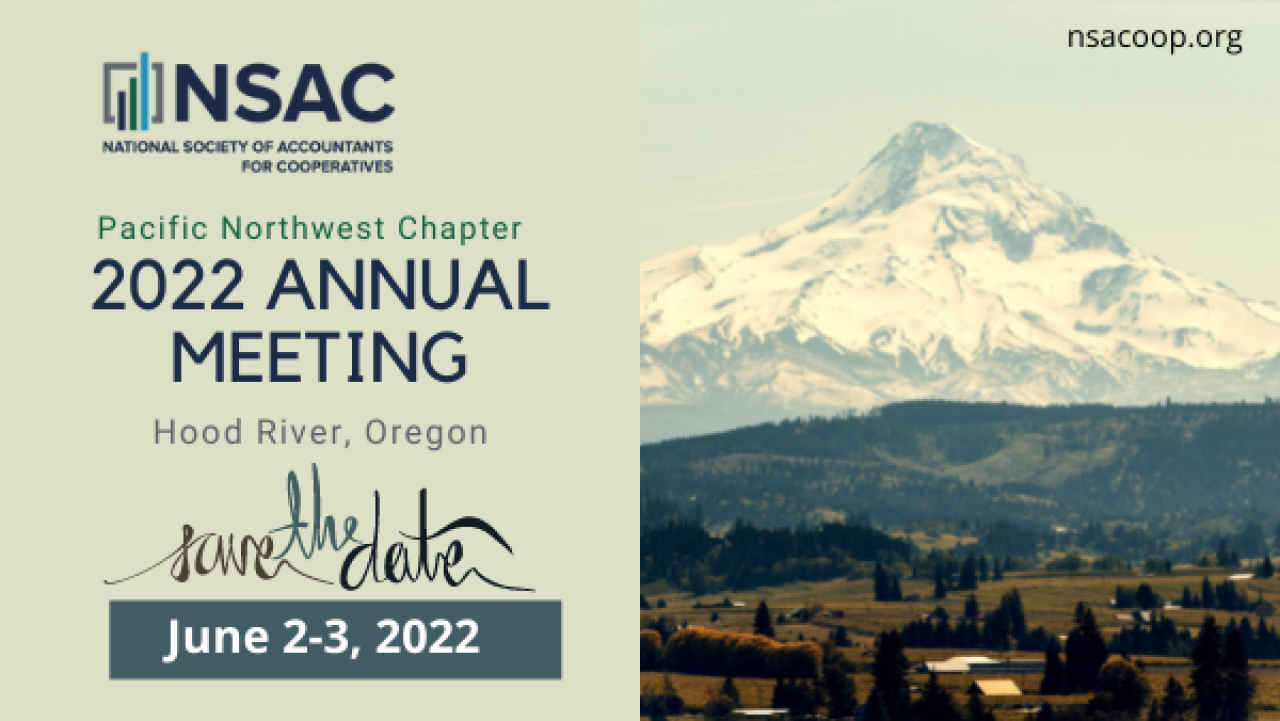 NSAC Elects New Board of Directors for 2021-2022 Term
CENTERVILLE, OHIO, September 1, 2021—The National Society of Accountants for Cooperatives (NSAC) is pleased to announce the new Board of Directors for the 2021-2022 term.
The Board of Directors aids in determining the culture, strategic focus, and overall direction of the NSAC. The Board supports NSAC's mission of serving cooperatives by providing accounting, tax and business education uniquely tailored to professionals working for and with cooperatives; providing networking and professional development opportunities for members, prospective members and others supporting the cooperative sector; and participating in standard-setting and implementation processes enabling members to effectively apply those accounting standards.
The NSAC is grateful to these individuals for their willingness to contribute their knowledge and expertise into growing and empowering The Society. The Board Members are an essential component of NSAC's success, and enable the NSAC to reach its goal of providing an exceptional membership experience.
The new Board is as follows:

President - Dave Antoni, Atlantic Chapter
Vice President - Eric Krienert, Far Western Chapter
Treasurer - Erik Gillam, Pacific Northwest Chapter
Secretary - Kent Erhardt, Great Lakes Chapter
Executive Committee - April Graves, Texas Chapter
Immediate Past President - Nick Mueting, Midwest Chapter
Director - Katrina Rote, Atlantic Chapter
Director - Tucker Lemley, Electric Coop Chapter
Director - Melissa Wood, Electric Coop Chapter
Director - Emery Lewis, Mississippi Valley Chapter
Director - Chad Degenhart, Mississippi Valley Chapter
Director - James Halvorsen, North Central Chapter
Director - Julia Sevald, North Central Chapter
Director - Jeff Krejdl, Midwest Chapter

Once again, the NSAC thanks the Board for their dedication and service to the Society. Congratulations!