Upcoming Events
SAVE THE DATE! The Tax, Finance & Accounting Conference for Cooperatives is the premier annual conference for those professionals working working in this space. This virtual program offers proven strategies, tools, and resources to help your co-op, company, or firm increase efficiencies, improve financial controls, streamline regulatory compliance and make transactions manageable. The complete program and registration for the 2021 event will be available soon.
More Information
The age of technology in accounting has truly arrived and impacts every aspect of an accounting department or firm. Don't miss this Technology Series that will include SIX educational 60-minute sessions presented by Roman Kepczyk, CPA.CITP, CGMA, PAFM, Director of Firm Technology Strategy with Right Networks. Topics include Your Tax Season Debrief, Strategic Technology Outlook, Remote Work / Collaboration, CAAS Transformation, IT Considerations in M&A, and an Annual Security Update.
More Information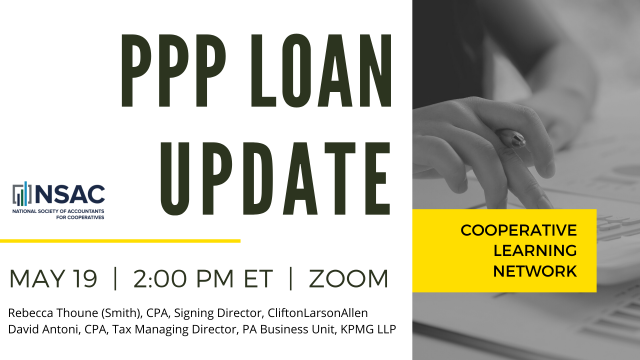 May 19, 2021
The Small Business Administration's Paycheck Protection Program (PPP) has been an important source of support during the COVID-19 pandemic, but it has led to many implementation questions among cooperatives and the CPAs who serve them. This 60-minute zoom will feature a discussion on 2nd draw loans, loan forgiveness, and updates on the PPP from the perspective of the cooperative community, including patronage considerations. During this session, participants will learn about 2nd draw loans and PPP loan forgiveness, the impact of PPP loan forgiveness on co-ops, and receive relevant updates about the Paycheck Protection Program.
More Information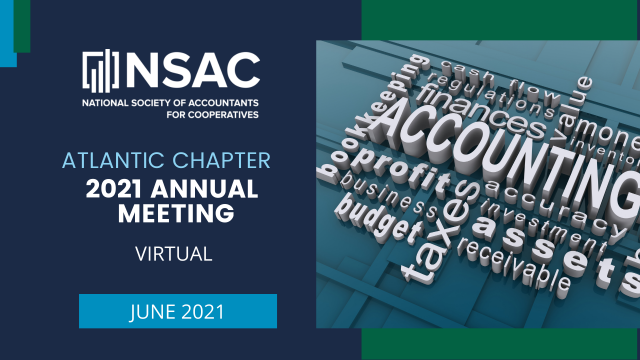 June 14 - 15, 2021
SAVE THE DATES! Mon, Jun 14, 20219:00 AM EST - 12:00 PM ESTCPE Credit: 3 credit hours Tues, Jun 15, 20219:00 AM EST - 12:00 PM ESTCPE Credit: 3 credit hoursDue to the uncertainty surrounding COVID-19, including travel restrictions and caution for the safety and well-being of our attendees, the Atlantic Chapter 2021 Annual Meeting will be held in June as an all-virtual event. We look forward to delivering the same quality content and technical ...
More Information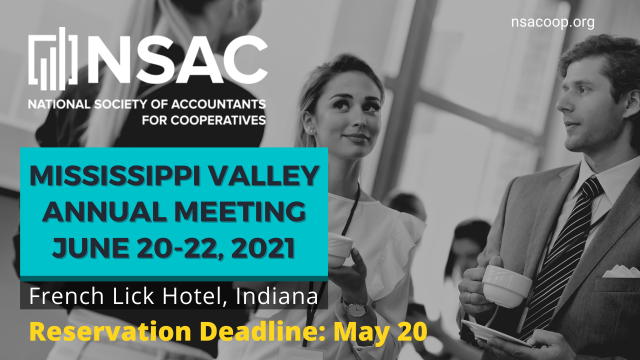 June 20 - 22, 2021
SAVE THE DATE: Mississippi Valley Chapter Annual Meeting will be held June 20-22, 2021. Deadline for hotel reservations is May 21, 2021. For additional details, please click here.
More Information