Upcoming Events
A panel of experienced tax professionals from three prominent accounting firms will discuss the requirements and pitfalls in claiming Employee Retention Credits.  This seventy-five-minute session will focus on "essential businesses" such as many agricultural, grocery, and electric cooperatives.
More Information
Tune into our Annual Report as we explore NSAC's vision for the future. Members will hear from outgoing President Dave Antoni as he recaps NSAC's accomplishments over the last year and welcomes our incoming President, Eric Krienert, as he discusses his hopes and goals for where NSAC is headed.
More Information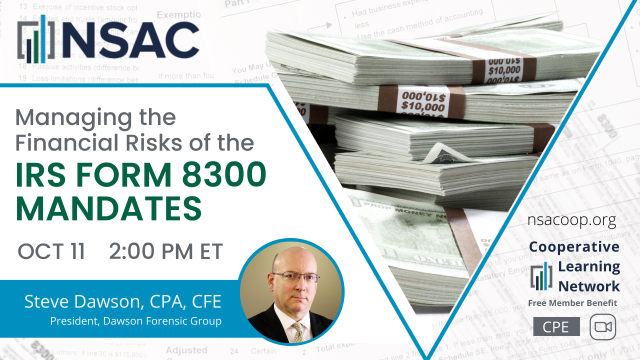 October 11, 2022
This session will focus on the numerous reporting requirements that carry significant penalties for noncompliance. It will also present best practices in designing a cooperative-specific compliance process to avoid common and costly pitfalls.
More Information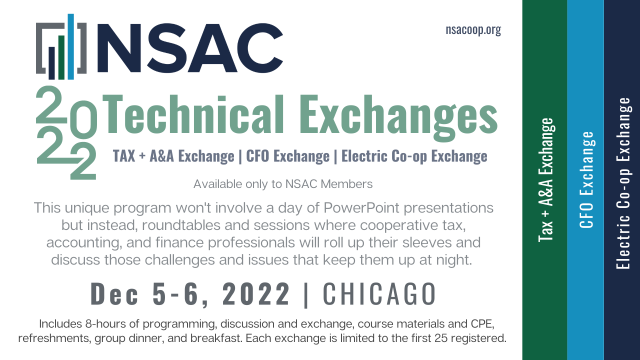 December 5 - 6, 2022
A high value fly-in event encouraging peer networking and engagement with key influencers in working towards solutions for the emerging issues in the cooperative tax, accounting, and finance arena.
More Information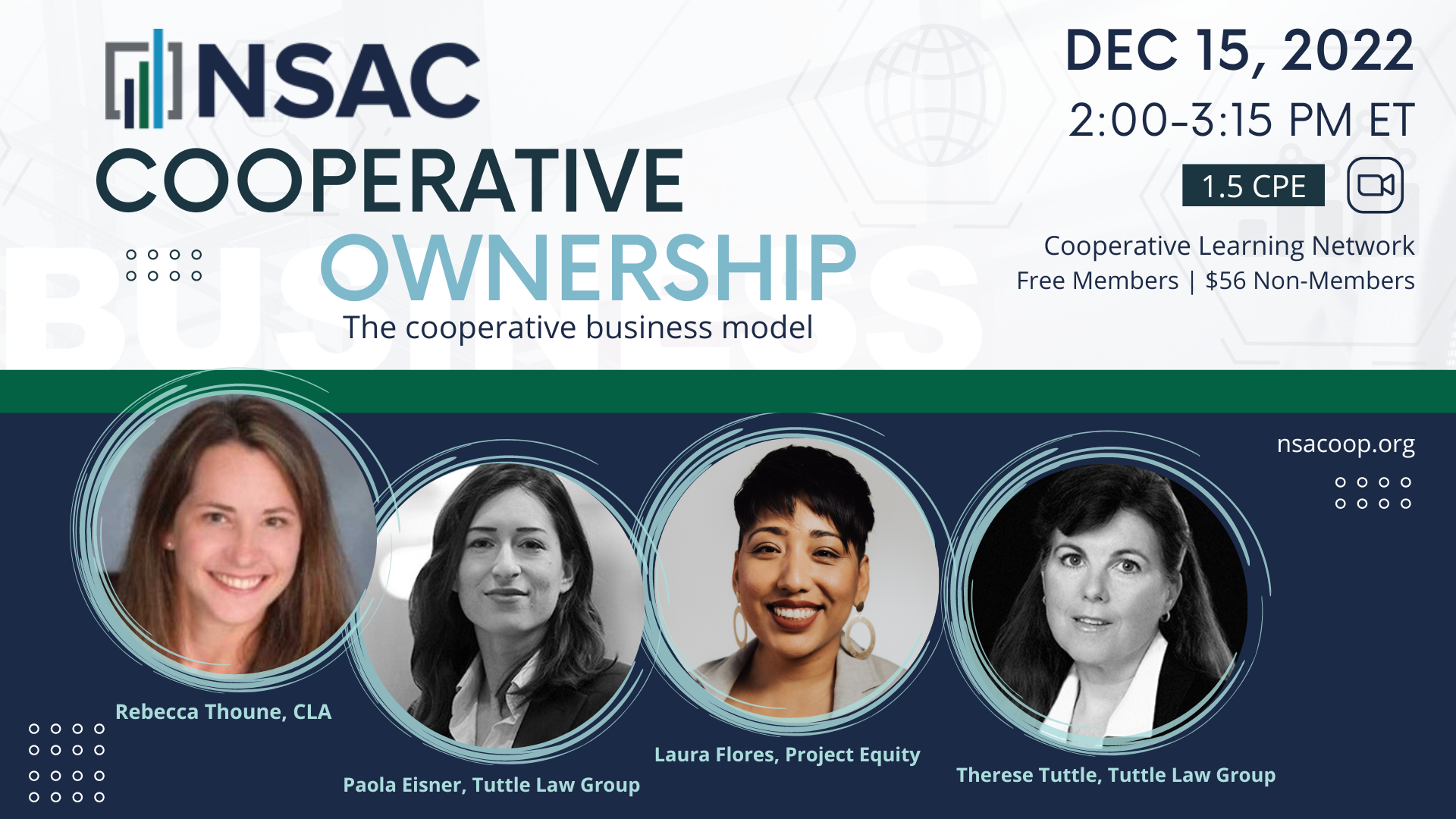 December 15, 2022
Cooperatives are prevalent within the agriculture industry, however, other industries are now examining the cooperative business model. This session will explore the unique business and tax aspects of co-ops, as well as the benefits and challenges they bring.
More Information