Upcoming Events
Make sure you save the date for the 2022 Tax, Finance & Accounting Conference for Cooperatives! The conference is being held IN-PERSON in San Antonio from July 31-August 3, 2022. TFACC is the premier national conference for cooperative tax, finance and accounting professionals. TFACC is a can't miss event, as it is the only conference uniquely tailored to providing education, resources and connections to professionals involved in the ...
More Information
Is your cooperative forward looking? Is it preparing financial forecasts? This session will focus on some of the objectives for forecasting. What tools and information are required to prepare a forecast? Tips will be shared on how to validate a forecast. Discussion will include where and how the forecast can be used?
More Information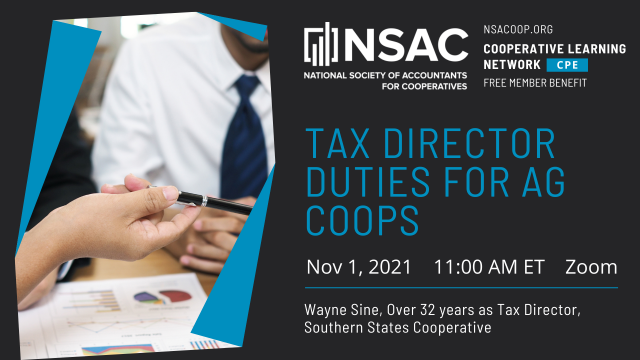 November 1, 2021
Do you want to know more about the roles and duties of a Tax Director working for an Agricultural Coop? Are you curious about how cooperative tax law applies specifically to farmer coops, and how this taxation impacts the amount and type of refund distributed? In this session, attendees will explore the unique set of tax rules that apply to famer owned cooperatives, and how these rules affect the overall role of a Tax Director at an AG Coop. This CLN will cover the specific types of taxes administered by in-house tax departments, what types of tax audits are typically encountered by AG Coops, and how advocacy can be used to affect tax legislation impacting coops. Participants will walk away with an understanding of the stipulations that exist within the agricultural industry, and how an AG Coop Tax Director executes strategic tax compliance and planning based on these specific tax implications.
More Information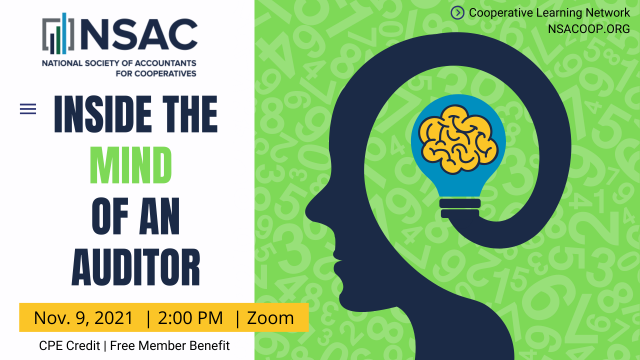 November 9, 2021
Have you ever wondered what your auditor is thinking about your organization as you work together through the audit process? This session will highlight activities and processes that all accounting departments could benefit from implementing that will help strengthen your accounting team and improve the audit process.
More Information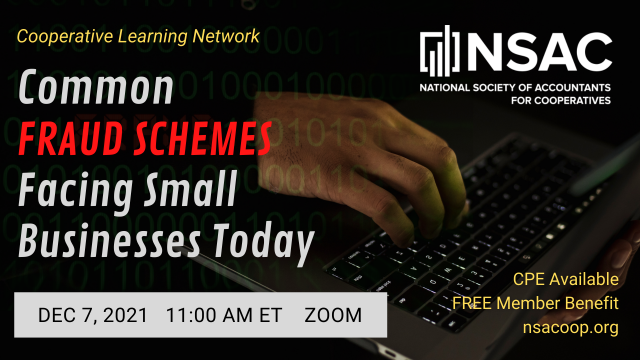 December 7, 2021
With the pandemic challenging traditional business processes and procedures, companies and their management are having to adapt to more electronic processes and different forms of communication. Fraudsters are mirroring these adaptations with ways of getting business information and how they execute their fraud schemes. We'll discuss the most relevant fraud schemes affecting small businesses in this new business environment.
More Information