Upcoming Events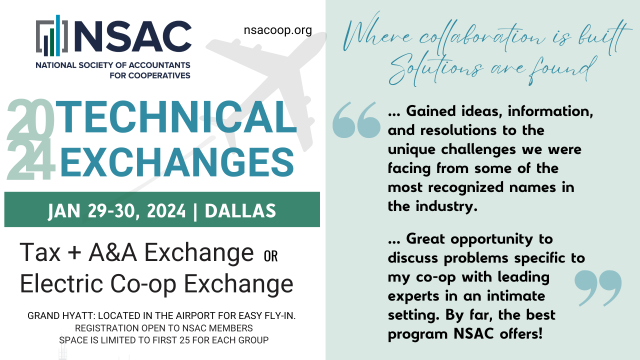 January 29 - 30, 2024
Be a part of the 2024 Technical Exchange, happening on January 29-30, 2024. Immerse yourself in this one-and-a-half-day fly-in event, featuring dual technical-focused exchanges. Participants can opt for either the Tax+A&A Exchange or the Electric Co-op Exchange. Crafted to empower individuals engaged in cooperative tax, finance, and accounting, this event is tailored to proactively tackle emerging challenges and demands. Although each ...
More Information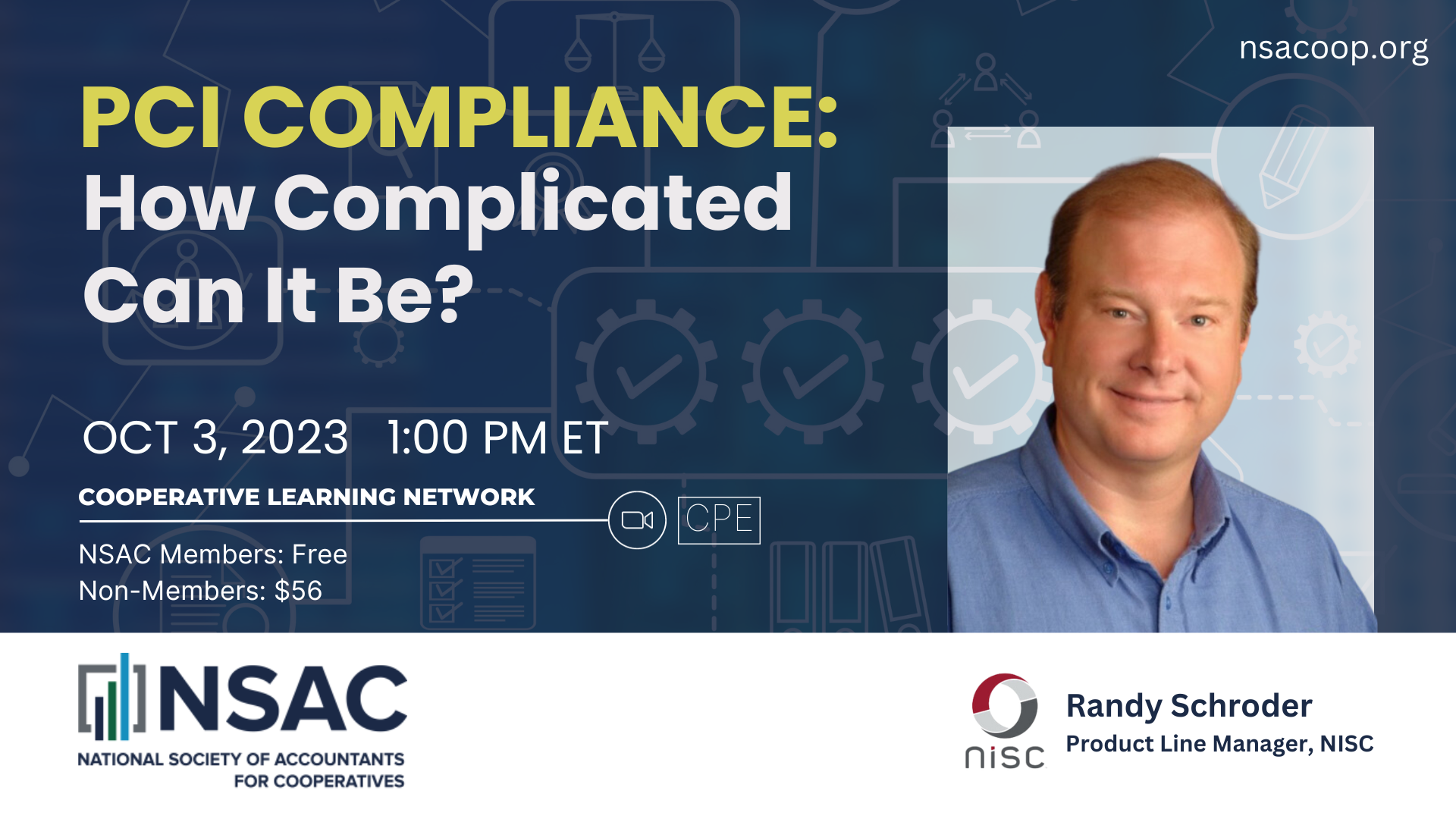 October 3, 2023
CPE: 1 Credit HourJoin us for this Cooperative Learning Network (CLN) aimed at cooperative tax and accounting professionals! PCI can be as complicated as you make it. Hardware and software tools are available to make PCI compliance easier, but it may mean changing how card payments are handled. In this 60-minute Zoom, you will discover how to simplify PCI compliance with expert insights from Randy Schroder of NISC. Uncover the levels of PCI ...
More Information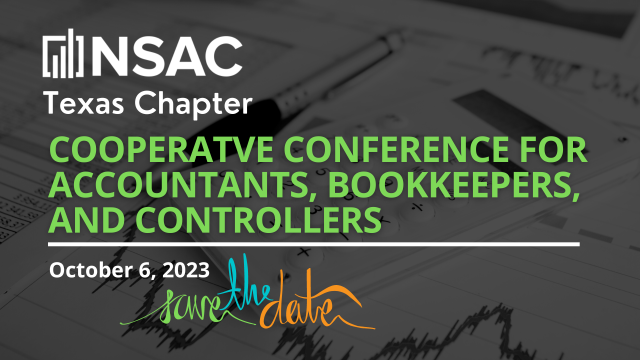 October 6, 2023
We are thrilled to announce the return of the highly anticipated 2023 NSAC Texas Chapter Seminar, tailored exclusively for cooperative personnel like you—accountants, bookkeepers, and controllers. This is your opportunity to gain valuable insights, network with industry experts, and earn 8 hours of CPE credits. Here's what you need to know: Event Details:Date: October 6, 2023Location: PYCO Industries Cottonseed Cooperative & Milling, ...
More Information
View All Upcoming Events