Upcoming Events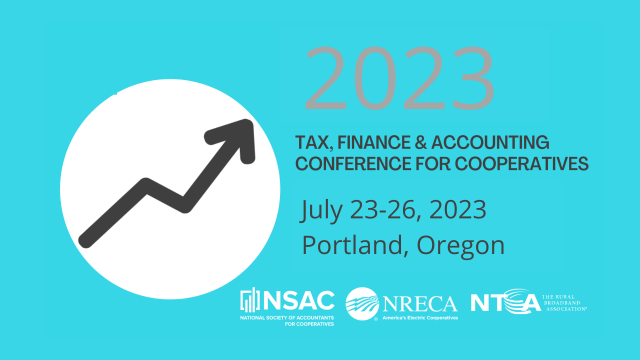 July 23 - 26, 2023
Join us for the 2023 Tax, Finance & Accounting Conference for Cooperatives (TFACC), in Portland, Oregon, July 23-26. TFACC is the only conference uniquely tailored to providing education, resources and connections to professionals involved in the financial management and planning of cooperatives. This highly anticipated conference offers proven strategies, tools, and resources to help your co-op increase efficiencies, improve financial controls, streamline regulatory compliance and make transactions manageable. This three-day program is offered in collaboration with NSAC, NRECA, and NTCA.
More Information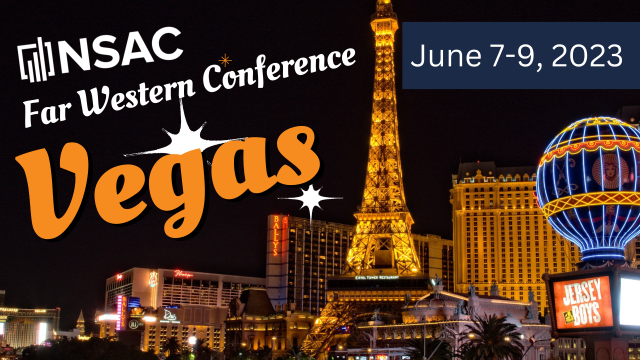 June 7 - 9, 2023
Please join us on June 7-9 as the Far Western Chapter brings the magic of Vegas to its Annual Conference. You've hit the jackpot with this conference! Expand your professional network by connecting with peers and leaders in the cooperative tax, finance and accounting arena, while growing your knowledge through a robust agenda of technical sessions and timely topics.AGENDA NSAC-Far-Western Chapter 65th Annual Meeting-Program Wednesday - 9:00 am -
More Information
June 8 - 9, 2023
June 8-9, 2023!In-Person/Virtual Options availableJoin us for the Pacific Northwest Annual Meeting, where you'll be immersed in two days of compelling educational programming featuring timely and relevant topics that are not to be missed. Earn valuable CPE credits as you expand your knowledge and expertise. To keep you energized throughout the event, we will provide a delicious lunch on June 8th and a satisfying breakfast on June 9th. Mark your ...
More Information
View All Upcoming Events