Collaboration Among Communities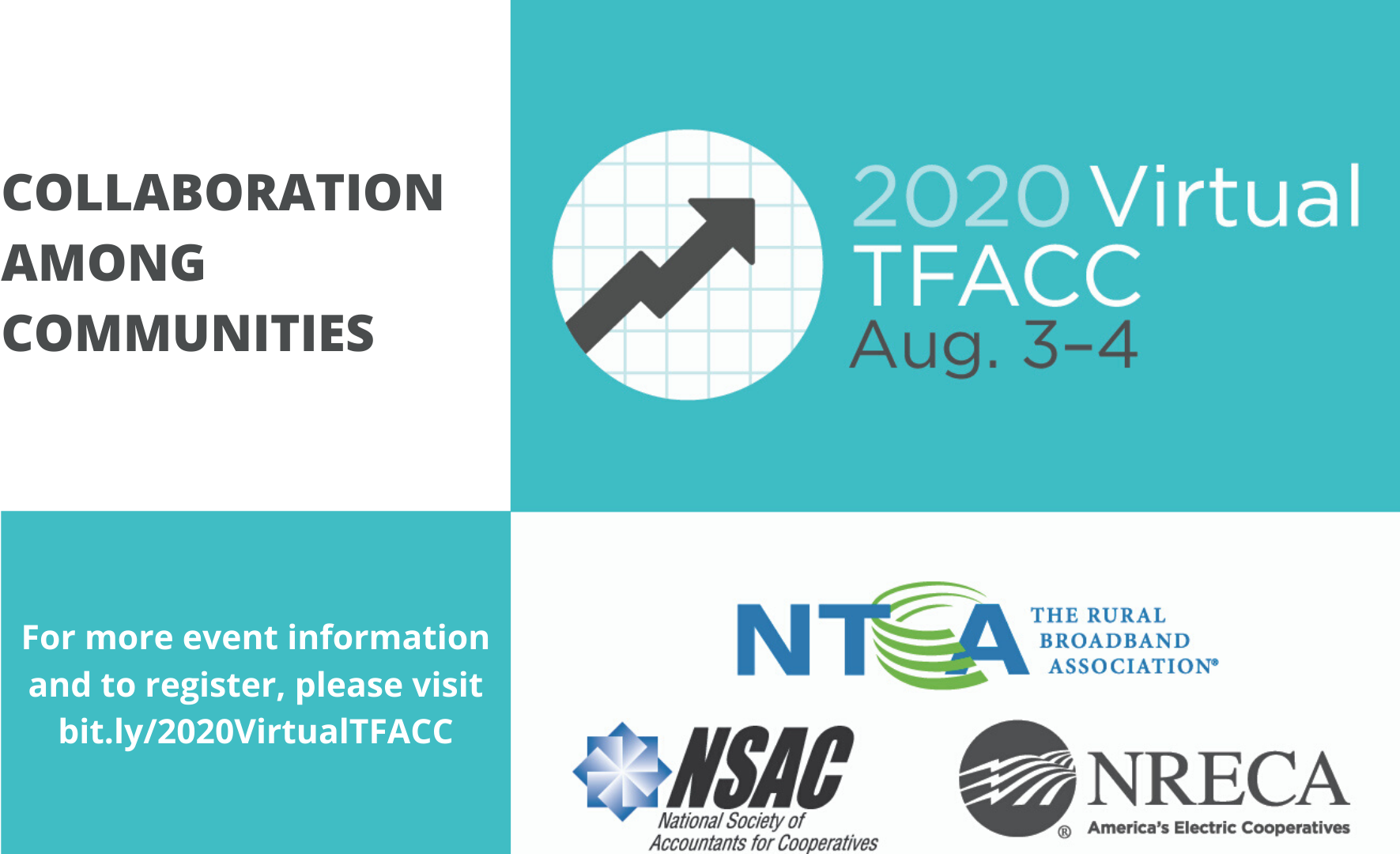 The 2020 Virtual TFACC, offered in partnership with NSAC, NRECA and NTCA is the premier national conference for cooperative tax, finance and accounting professionals for cooperatives and rural, independent companies. This partnership means more learning opportunities for you and more opportunities to broaden your network.
So, who should attend the 2020 Virtual TFACC?
The conference is specifically designed for:
CFOs, COOs, Managers, Directors, Vice Presidents of Finance and Administration
CPAs, Controllers, Accountants, Tax Attorneys
Other cooperative or company and firm staff with accounting, tax and finance responsibilities
For more event information and to register, please visit bit.ly/2020VirtualTFACC