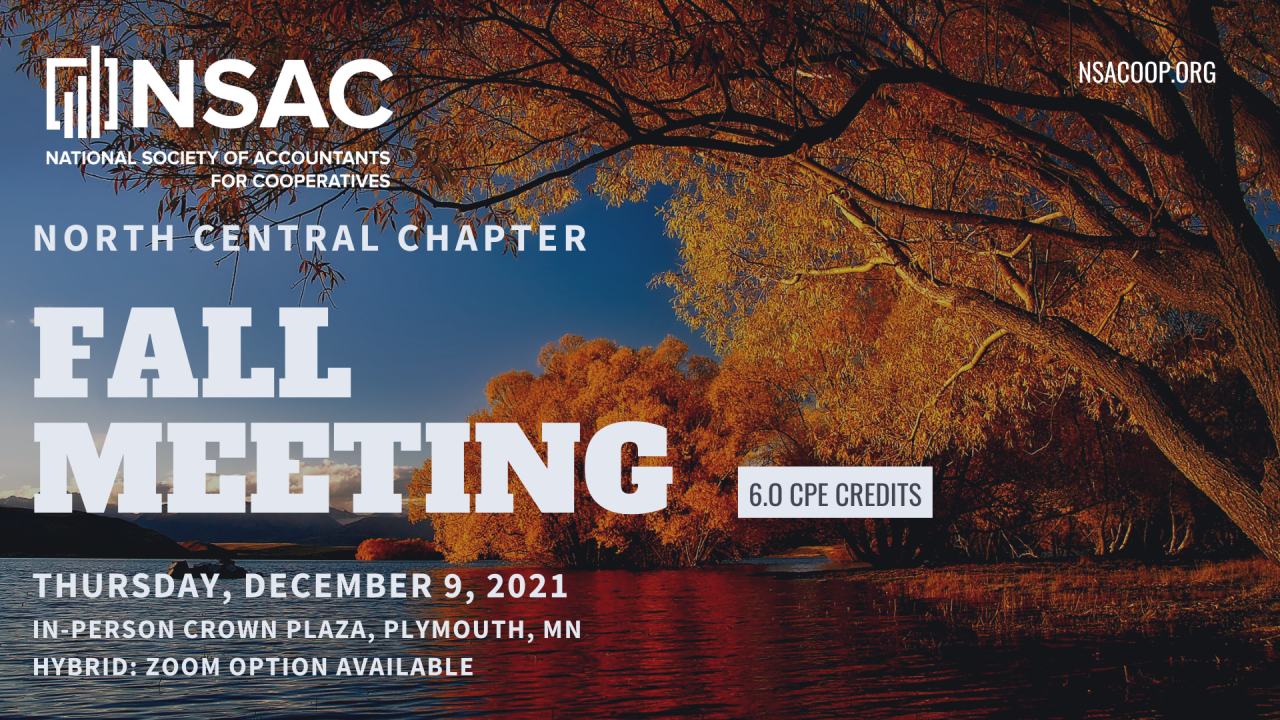 North Central Chapter Fall Meeting
December 9, 2021 8:00am CT
Location Information:
Crowne Plaza
3131 Campus Drive
Plymouth, MN 55441

Cost(s): $100.00 In-Person Meeting (Includes lunch, breaks, and networking event) / $50.00 Virtual/Zoom Option
CPE: 6 Credit Hours (1.5 – Behavioral Ethics, 1.5 – Economics, 2 – Personnel/HR, 1 – Taxes)
The North Central Chapter invites you to attend its upcoming Fall Meeting! This event will enable participants to become more effective professionals working for and with cooperatives by providing a professional forum for the discussion of cooperative accounting, tax, and other business issues. Attendees will enjoy a day of full of relevent and enlightening sessions, as well as networking, prizes, appetizers, and beverages.
The event agenda is posted below.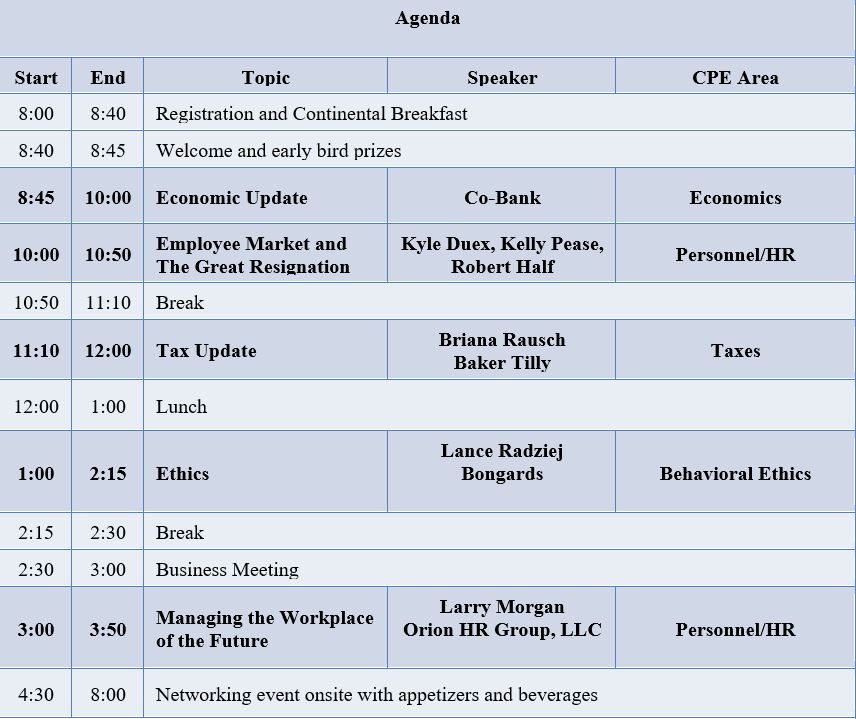 There will be early and late bird prize drawings at 8:40am & 3:00pm.
Be sure to sign up if you want to be included in the spring drawing for a free registration to TFACC 2022 in San Antonio, Texas! This winner will be drawn at the spring meeting – attend both and get two chances to win!

Fees for this seminar are:
In-Person Meeting, Lunch, and Breaks $100
Virtual/Zoom option $50
Networking event with appetizers and beverages included (In-person Only)
We can't wait to see you there!