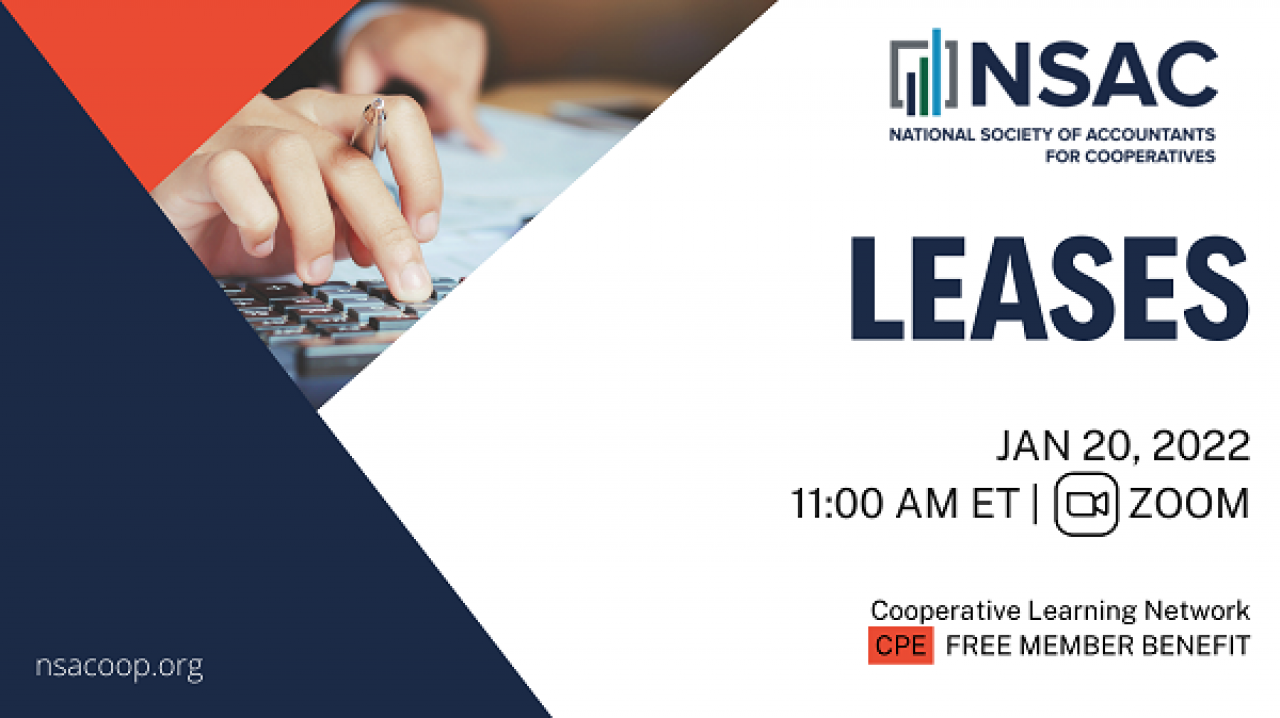 Leases
January 20, 2022 11:00am ET
Location Information:
Zoom

Cost(s): $0.00 NSAC Member / $56.00 Non-member
In this CLN, Michael Cheng, National Professional Practice Partner at Frazier & Deeter, will give attendees a plain English overview of Lessee accounting under Topic 842 (Leases).
Michael Cheng, CPA – National Professional Practice Partner, Frazier & Deeter
Mike joined Frazier & Deeter in 2019 as the Partner who oversees the firm's professional practices related to accounting and audit. As part of this role, he specializes in assisting clients with complex accounting and financial reporting issues. Prior to joining the firm, Mike was a Senior Project Manager at the Financial Accounting Standards Board (FASB). At the FASB, he served as the Private Company Council (PCC) coordinator, where he was responsible for all PCC related matters. In addition, Mike led projects to simplify the accounting for non-employee share-based payments, help shape the future of the FASB technical agenda and improve consolidations guidance (VIE guidance). Most recently, he worked on the FASB's implementation team on revenue recognition (ASC Topic 606) and lease accounting (ASC Topic 842). Prior to joining the FASB, Mike held various management positions with PricewaterhouseCoopers. He was an Audit Senior Manager, Private Company Services, in the firm's Stamford, CT office. From 2003-2011, he also held roles of increasing responsibility in PwC's Core Assurance divisions in Buffalo and Rochester, NY.

Bill Erlenbush, CPA, NSAC Director of Education
Bill spent his entire career working in cooperative accounting at GROWMARK. His work experience includes all aspects of order control and billing, accounts receivable/payable, financial accounting, and tax. As compliance officer, he had responsibility for the administration of the compliance and ethics program at GROWMARK and its subsidiaries and retail divisions. In addition, he was been involved in negotiating major acquisitions for GROWMARK. His educational background includes a Bachelor of Science degree in Accountancy from the University of Illinois and an MBA from Illinois State University. He is a Certified Public Accountant. Bill is an active member in many industry, professional, and community organizations. He is past president of the Mclean County United Way Board of Directors as well as the past president of the Heartland Community College Foundation Board of Directors.