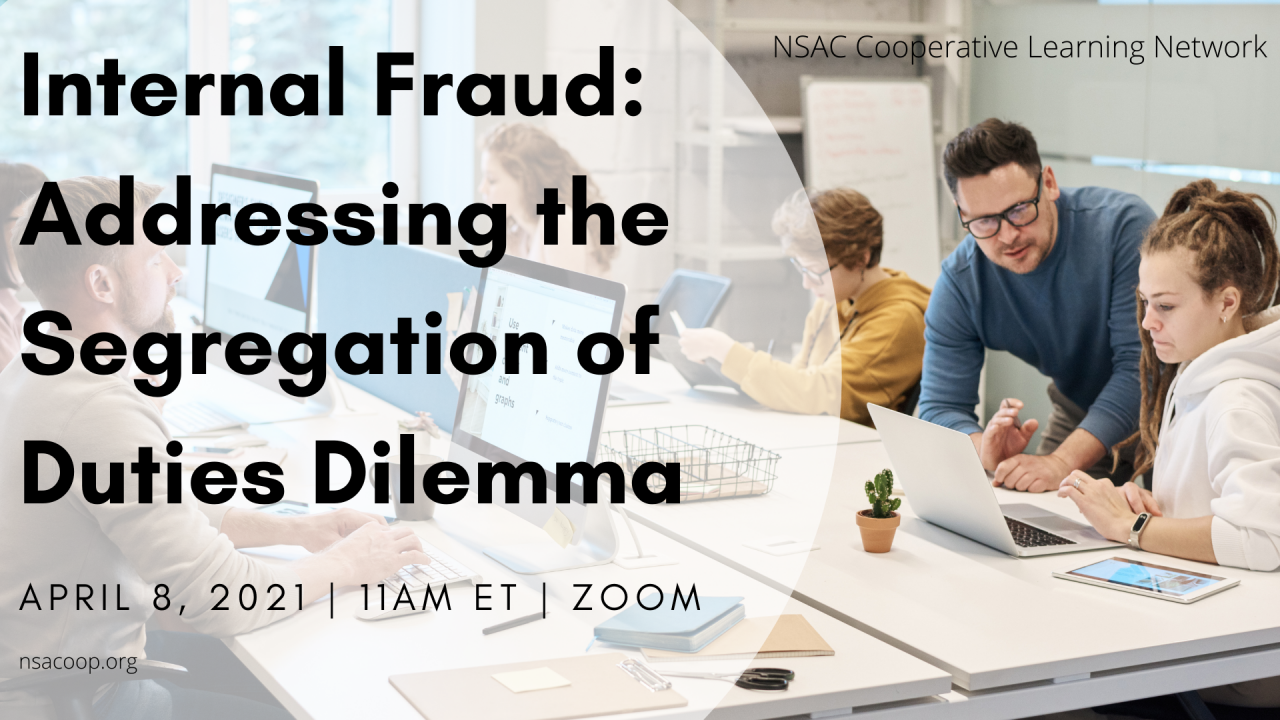 Internal Fraud: Addressing the Segregation of Duties Dilemma
April 8, 2021 11:00am
Location Information:
Online Event

Cost(s): $0.00 Member / $56.00 Non-Member
Common in smaller cooperatives, and even in some of the larger cooperatives, providing the staff size necessary to properly segregate duties for internal control purposes is just not feasible. This segregation of duties dilemma leads many to incorrectly conclude that many organizations can't have good internal controls. This 60-minute session counters that conclusion by focusing on those controls and processes that can be implemented to help mitigate the lack of segregation of duties. With the proper combination of prevention AND detection controls and processes, the cooperative can still achieve an effective control structure that serves to prevent and detect internal fraud.
Steve Dawson, CPA, CFE is the President of the Dawson Forensic Group and for over 35 years has performed forensic investigations, internal control design consulting, accounting records reconstruction, litigation support services, and forensic training services for various industries located throughout the United States. Steve has and continues to work closely with the U.S. Securities and Exchange Commission, the FBI, the Texas Rangers, and other state and federal regulatory agencies. His book Internal Control/Anti-Fraud Program Design for the Small Business was published through Wiley Business Publishing. He is a graduate of Texas Tech University with a degree in Accounting, and holds a Certified Public Accountant certificate in Texas. He also holds a certificate as a Certified Fraud Examiner.
NSAC provides access to CLNs to all members as part of their membership dues. For more information about membership, click here.