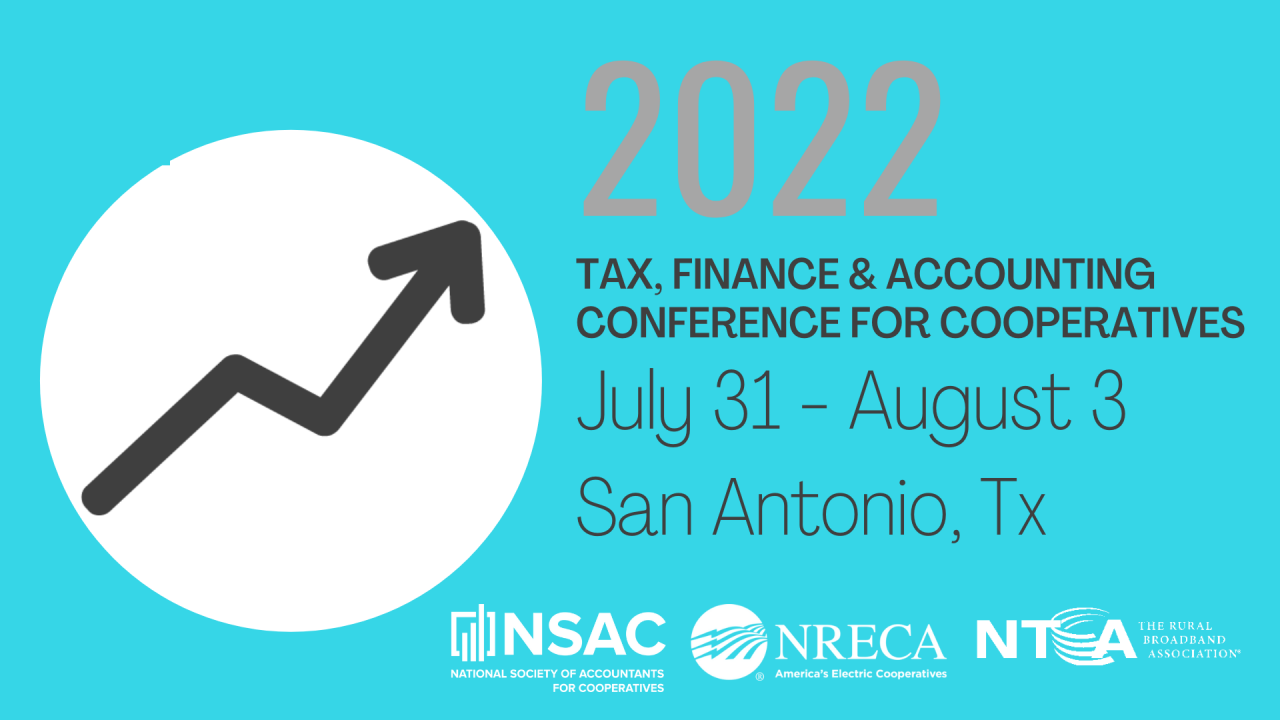 2022 Tax, Finance & Accounting Conference for Cooperatives
July 31, 2022 12:00am - August 3, 2022 12:00am ET
Location Information:
San Antonio Marriott Rivercenter
101 Bowie Street
San Antonio, TX 78205
United States

Make sure you save the date for the 2022 Tax, Finance & Accounting Conference for Cooperatives! The conference is being held IN-PERSON in San Antonio from July 31-August 3, 2022.
TFACC is the premier national conference for cooperative tax, finance and accounting professionals. TFACC is a can't miss event, as it is the only conference uniquely tailored to providing education, resources and connections to professionals involved in the financial management and planning of cooperatives. TFACC offers proven strategies, tools and resources to help your co-op increase efficiencies, improve financial controls, streamline regulatory compliance and make transactions manageable.
Plus, the program is specifically designed to allow attendees the freedom to customize their conference experience to better serve their professional needs. Participants will have the opportunity to hear from industry experts, network with peers, learn about key developments within the accounting profession, share their ideas with others, and enhance both their professional and personal development. TFACC offers the opportunity to gain real hands-on experience and develop skills that cannot be taught online or in the office.
Stayed tuned for more information about TFACC 2022. Details coming soon!