The NSAC Connect Platform is currenting under maintenance. Please check back soon.
Upcoming Events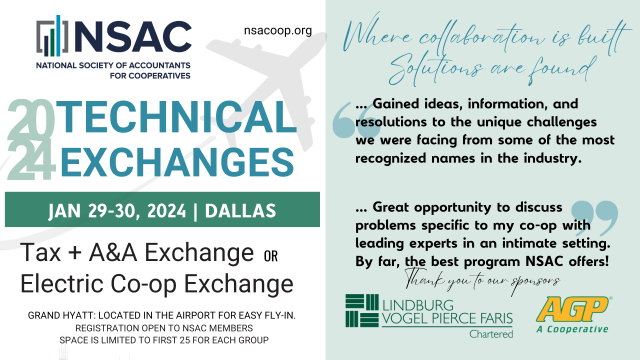 January 29 - 30, 2024
Be a part of the 2024 Technical Exchange, happening on January 29-30, 2024. Immerse yourself in this one-and-a-half-day fly-in event, featuring dual technical-focused exchanges. Participants can opt for either the Tax+A&A Exchange or the Electric Co-op Exchange. Crafted to empower individuals engaged in cooperative tax, finance, and accounting, this event is tailored to proactively tackle emerging challenges and demands. Although each ...
More Information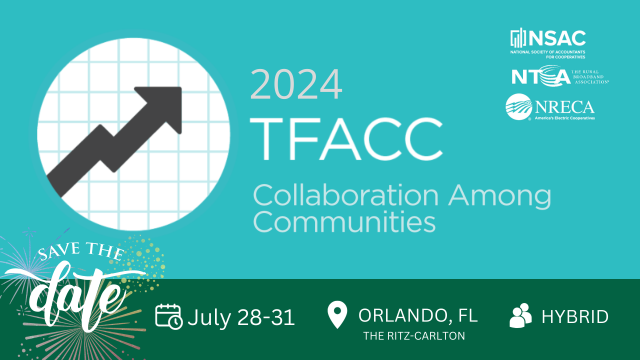 July 28 - 31, 2024
Mark your calendars for the upcoming Tax, Finance & Accounting Conference for Cooperatives (TFACC) taking place in Orlando, Florida from July 28 to July 31, 2024. This is the must-attend event specially designed for professionals involved in the financial management and planning of cooperatives. TFACC stands out as the only conference that provides tailored education, resources, and networking opportunities in this field. Anticipate an ...
More Information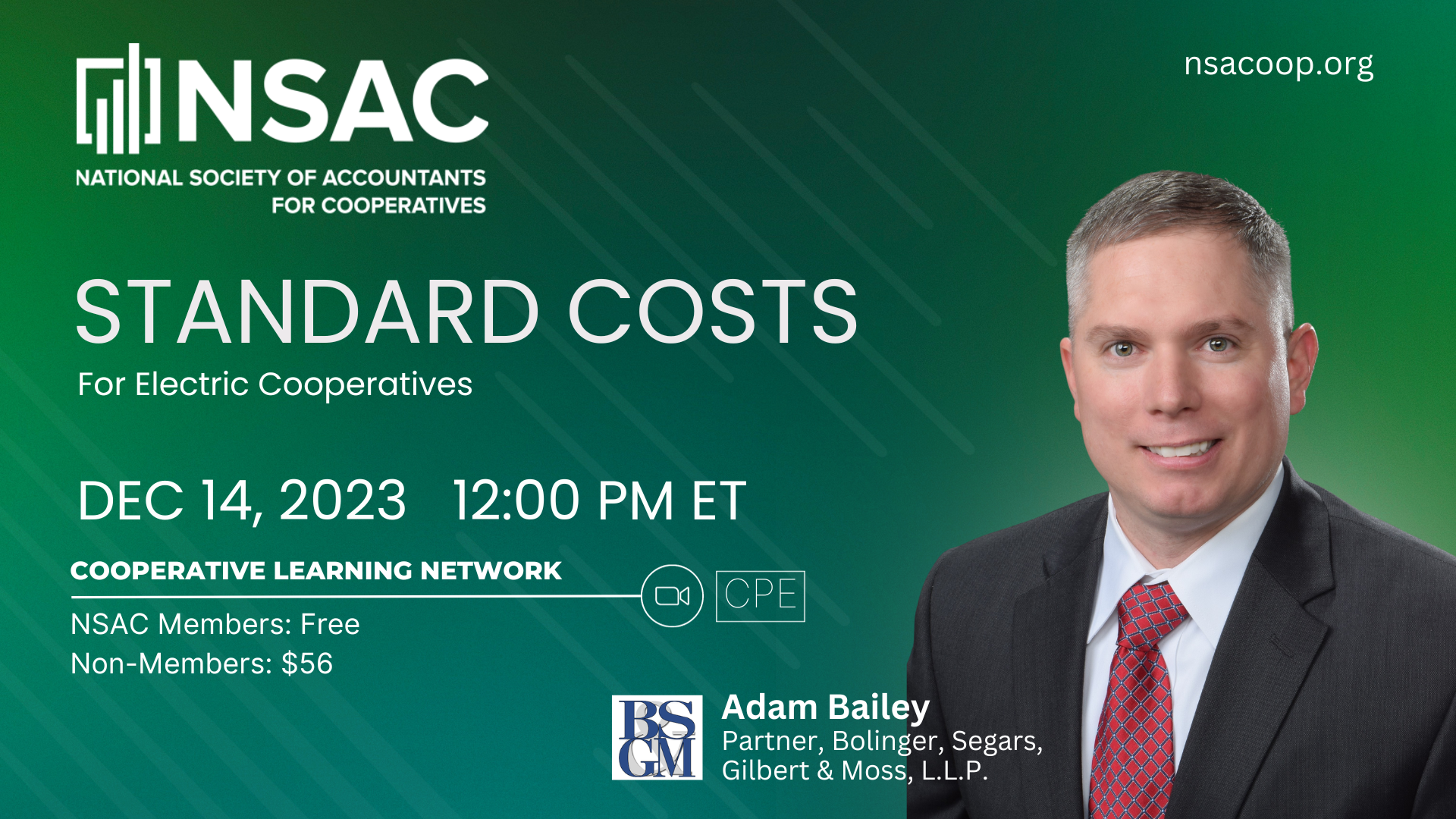 December 14, 2023
This 60-minute session on Standard Costs will focus on the annual calculation for updating standard costs and the collaboration needed among departments to obtain the information and ultimate implementation of the updated costs.
More Information
View All Upcoming Events